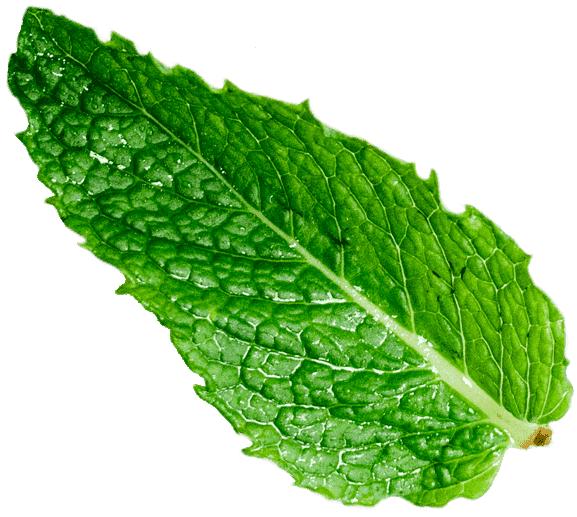 Cook & Inspire
with
Coco
beli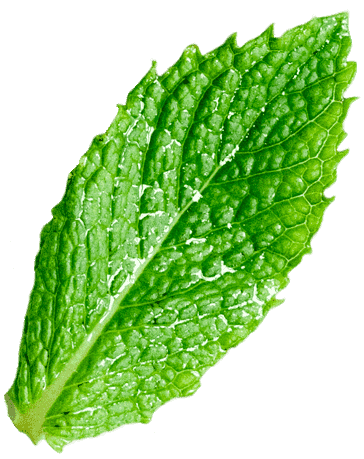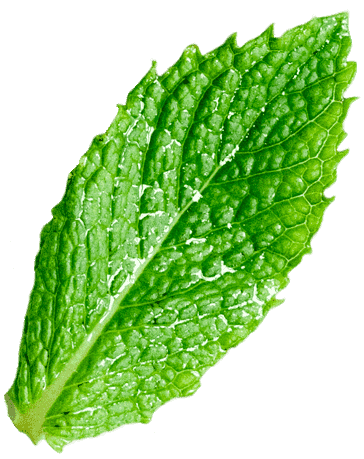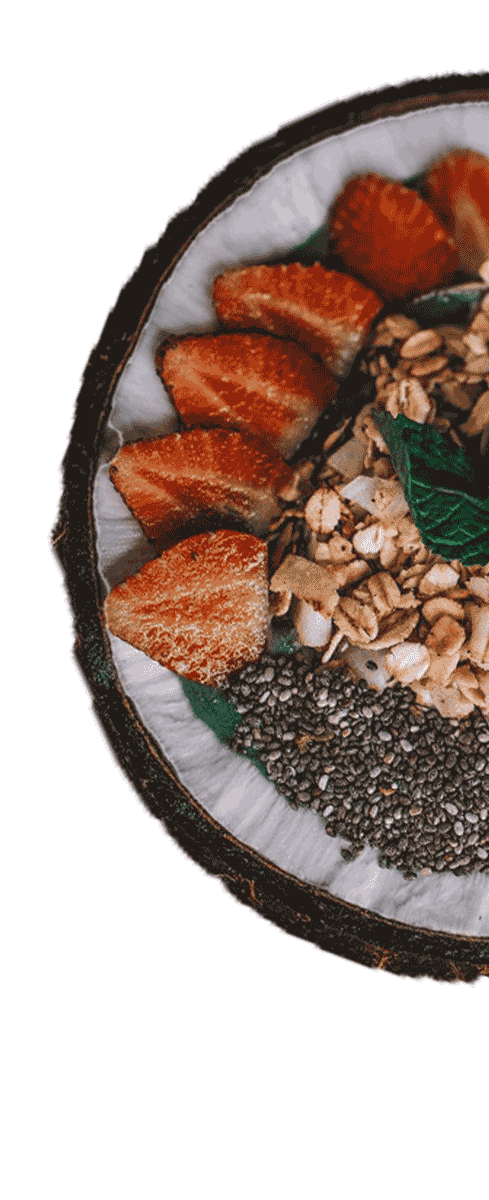 THE MOST DELICIOUS RECIPES OF BEST RESTAURANTS IN BALI
&
SUCCESS TIPS FROM INSPIRING PEOPLE
NO NEED TO TRAVEL, BALI COMES TO YOU!
Do you want to know how to cook the most delicious recipes of best restaurants in Bali
wherever in the world you are? Missing your favourite places such as Crate Cafe or La Brisa? Do you want to know their success stories and tips?
Do you miss motivation to take the action in your life? Do you feel out of balance and want to
get tips from successful people? Or do you just want to get some inspiration?
WHO IS BEHIND?


@jana.feliz



It was June 2019 when I first came to Bali and what thought to be only a one month visit became over a year. When the Pandemic (COVID-19) started, I was about to take the emergency flight back home to the Czech Republic but decided to stay in the end. It was a tough decision because of my family's concern and making sure I am safe which is perfectly understandable. To help me with the decision, I wrote a list of "Why stay" and "Why leave" Bali; and one of the main reasons why I chose to stay was FOOD. I know many people come to Bali for one simple reason that is the island has to offer for everyone and for me that is FOOD.
For the past 2 months, I have been to more than 50 restaurants around Bali. I've picked 30 best foodie places for my first Cocobeli book. With this project, I would like to not only give you the opportunity to cook delicious dishes of the best restaurants in Bali but also share with you the interesting & compelling story behind each successful restaurant as well as giving you tips with the help of successful and inspiring people to TAKE ACTION towards your balanced life and dreams!
Read more about my story in the COCOBELI book.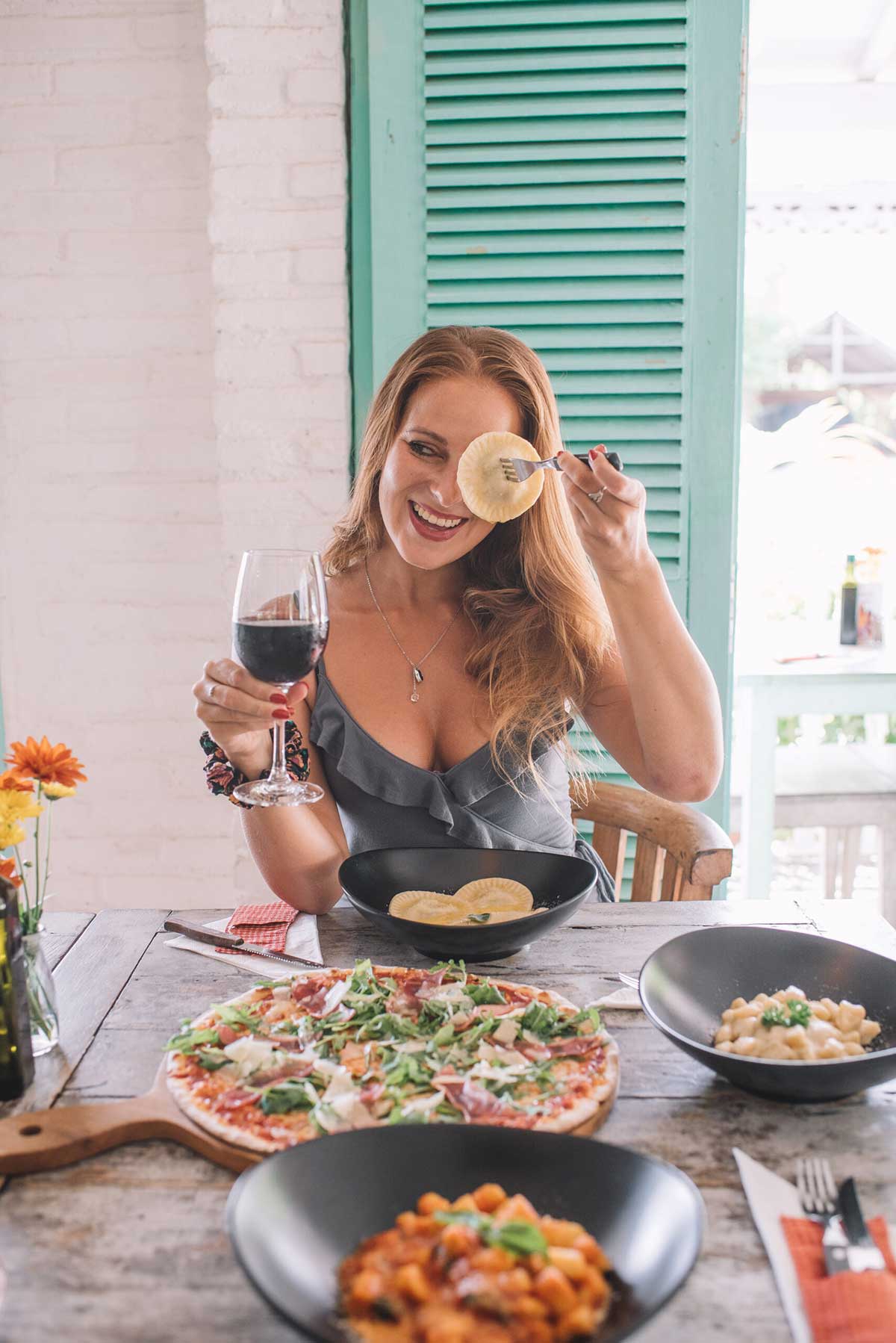 Cocobeli believes in 3 steps towards successful and balanced life:
Cook and Eat Delicious & In Balance
#EAT
We are what we eat. Find our own way of balanced eating with help of Cocobeli cookbooks and recipes of best dishes of best restaurants in Bali. The competition restaurants face in Bali is great and one has to be one of the best to stand out. Learn to cook and eat from the best places & chefs.
Workout & Meditate Regularly
#PRAY
To be happy in life, regular movement and balanced mind is necessary. When you read the tips from inspiring people you will notice many of them think regular workout and meditation is the key to happy & balanced life that leads to achieving their 
Get Inspired & Take The Action
#GROW
Cocobeli is place of many inspiring and successful people who give you the motivation to get started whatever goal you have in mind. But only ideas are not enough, you have to take the action. You can make your dreams come true if you really want to. We believe it's easier to achieve it with balanced way of eating, regular workout & meditation and inspiration from others!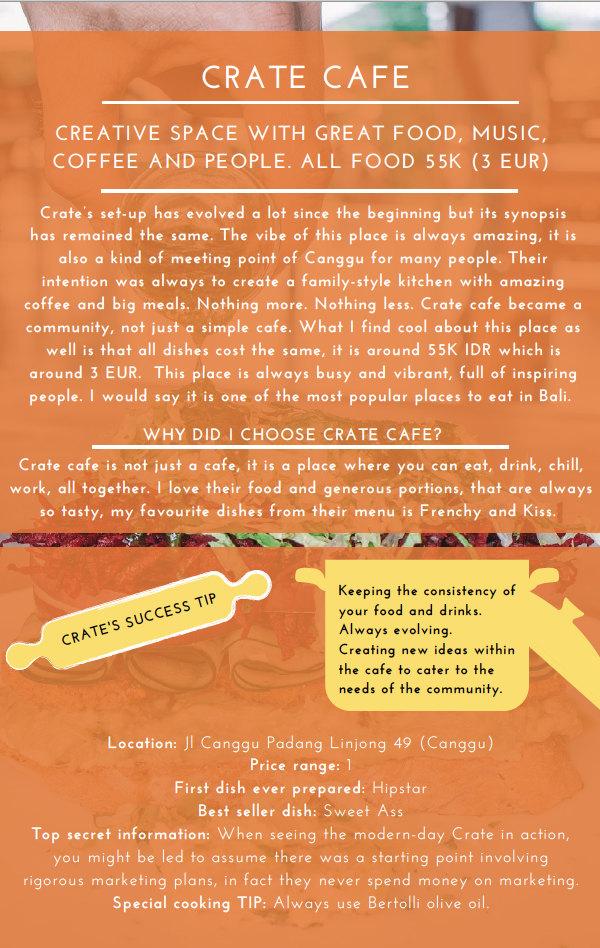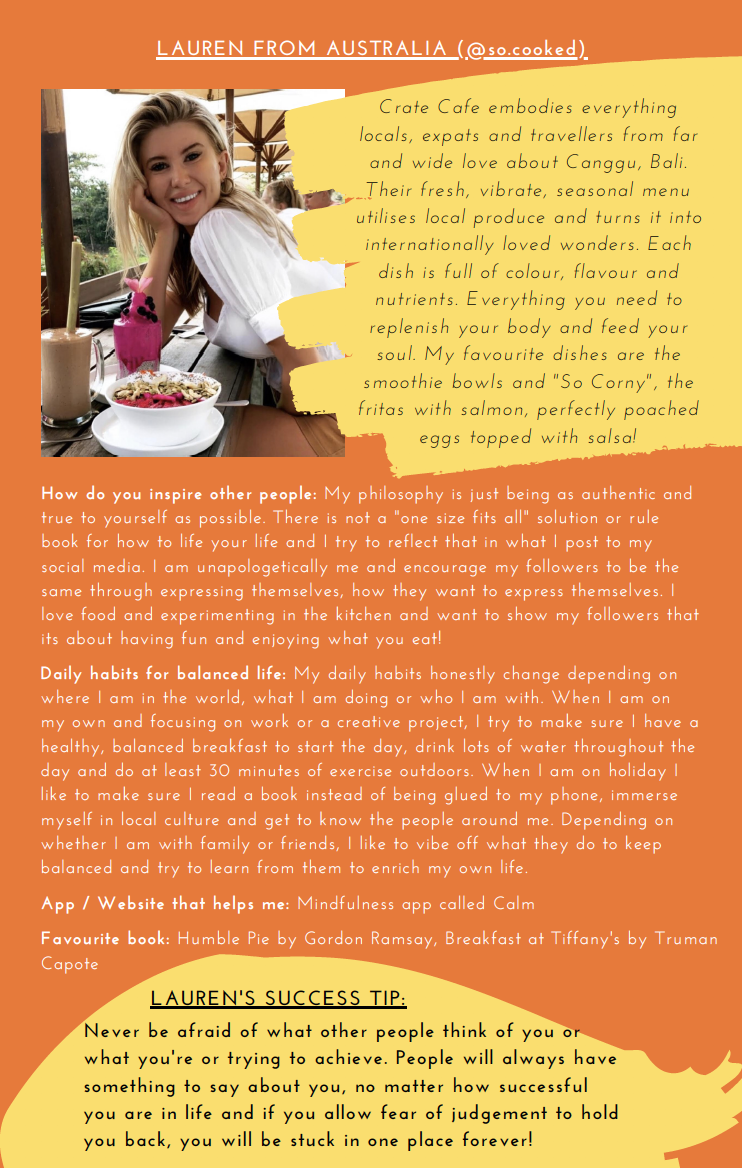 What's Inside
The only cook book of most delicious dishes in Bali where you can get inspired & motivated at the same time.
More than 280 pages!
28 best restaurants & stories & success tips
96 recipes
Places such as Crate or La Brisa
55 inspiring people telling their success tips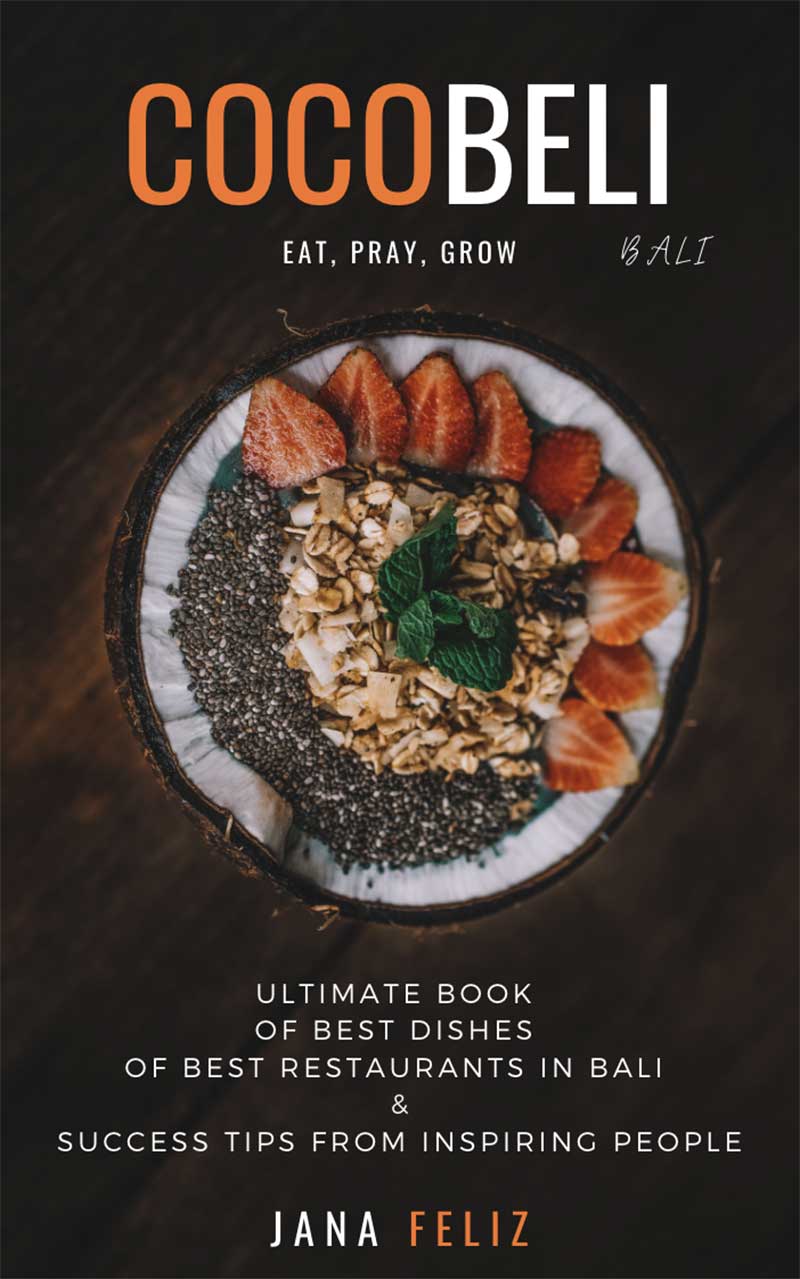 EVERY PURCHASE SUPPORTS CHARITY BY DONATING 3 DOLLARS.
I'm in love with this cook
So much love and creation all locked in with the book. The colours and layout make it so enjoyable to read . And excited to go through each recipe and try for myself. This is easy to read, loads of information. And yummy looking dishes.
I'd recommend this book to any new chef wannabes and to advance. You'll have hours of enjoyment in the kitchen with this book.
This cookbook officially received the highest praise from me. It gave me a new window in learning to cook from one of the best restaurants in Bali and also got inspired by the words of the influencers. In the cookbook, I especially liked the spinach ravioli recipe from Rolling Fork as it was simply clear, concise and easy to do! It was my first time making handmade pasta but definitely not my last! Looking forward to learning more recipes!