How it all started in Bali. You find the more detailed story in the Cocobeli book.
Find recipes of Delicious Restaurants & Chefs profiles

Project Started In Bali.
Find Best Places To Stay & Relax

Idea started in Lombok.
Stories & Documentaries of Successful People

Action started in Java.
Started in July 2020, a few months after the Pandemic (COVID-19) hit the world. It all started with delicious food which was one of the main reasons why Jana Feliz – the founder of Cocobeli and later Gingerbeli e-commerce – decided to stay in Bali in April 2020 and did not take the emergency flight back home to the Czech Republic. She took this decision few hours before the free flight home and now she realizes it was one of the best decisions in her life. Because it changed her life and most importantly her way of thinking and seeing the purpose in her life. Gingerbeli became naturally part of her life. Offering now quality and affordable Food, Beauty and Well-being products she found world-wide and locally.
To create something meaningful from her passion for food and photography, Jana followed a piece of advice from her friend, Rodrigo (Owner of Bali Bowls). She made a recipe book together with pictures she took along this journey, and she invited restaurants to share their recipes. Even though Jana loves all kinds of food, the recipe book was not her primary purpose from the beginning.
The aim was to create a platform where people can get motivation and take action in their lives and savour delicious food. That is why the book already includes successful and balanced life tips from inspiring people who stay or have ever visited Bali. The competition restaurants face here is high, which means a restaurant has to be one of the best to stand out. What a perfect place to start this food and motivation project!
But, what is the purpose? Jana's best friend decided to leave this world when she was studying at the university in Prague, and this very fact woke her often up often in the middle of the night, and she couldn't stop thinking of ways to help people avoid these negative thoughts. That is why she always wanted to create a project that helps people never to lose their hope and always to go for their dreams. She wants others to understand that asking for help is normal and so is going through high and low tides in life. She wants to share that even the most successful people had to go through obstacles and did not give up to reach their dreams.
Many have lost hope, jobs, maybe even relationships during the Pandemic, and Cocobeli is here to inspire and motivate you thanks to our Spicy Success Stories and Documentaries.
Cocobeli is here so that you get inspired, motivated and take the action in your life. Cocobeli does not try to influence but inspire and help you to GROW.
Coco means the balance – like cutting the coconut in the middle to get two equal sides.
Beli, same as your belly, there is always space to grow. Ensuring the growth does not make your belly bloated and feel right, nourish it with good quality and consistency.
Cocobeli – With balance, good quality & consistency, you will achieve your dreams.
Find more detailed story of Jana Feliz in the Cocobeli Cook & Inspiration Book which she started to write in July 2020 in Bali and finished two months after. However the Cocobeli Book is regularly updated with special features that you find only in the book. The story behind is described at the beginning of the book and you can read it in the free sample. Enjoy and share with us your feedback!
There is no shortcut to the best quality. Jana went miles to find what you like.
"After many years of intensive testing many natural products in Bali as well as powerful ingredients that significantly improved my health, mood and mind I realised, I am ready to share my experience with other people and help them feel healthy and balanced. And Gingerbeli started." @jana.feliz
Gingerbeli wants to show you that it's possible to improve your immunity, mood & beauty with naturally delicious products.
Gingerbeli is proud to offer you naturally delicious and beauty products. Increase your health, immunity, mood and beauty thanks to simple steps. Start simple, it will pay off.
Balanced health. Better self.
Featuring success stories and motivation at inspiring places. Such as Bugoy Drilon and his journey about becoming a famous singer in the Philippines.
I love food and photography. My passion is also marketing – helping people in a way that customers love them back. To achieve this, we must start with us. Success is an inside job!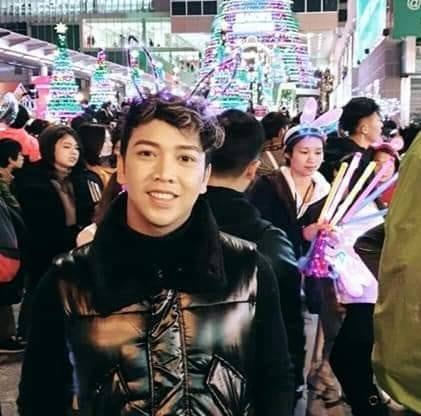 Muhamad Maruf
Web Designer
I'm passionate about helping people and businesses to design their digital products and fresh interfaces with deep attention to detail and coherence for a bright rendering.